Are Tree Roots Growing in Your Sewer Line?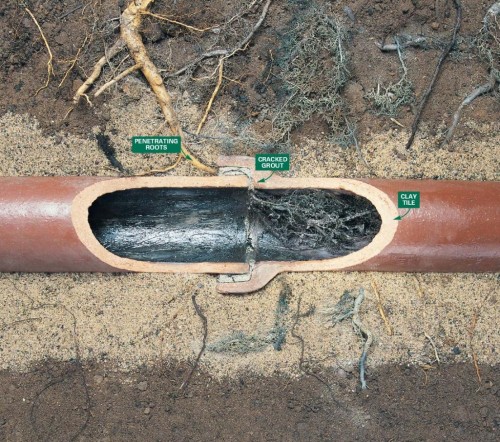 Trees are a gift from nature that provide oxygen and shade. They can also be threat to sewer lines. Mature trees with extensive root systems can cause sewer line problems when the roots grow into the line. Homes in the Santa Paula area with large trees or bushes in their yards can be at risk of developing this problem, which is why it's important to know the signs of a root problem.
Do You Have Slow Flowing Drains?
Often, the first sign of roots growing in the sewer line are slow flowing drains. Any of the drains in your home can run slow, but it's the toilet that you want to pay most attention to. Toilets that emit gurgling noises indicate there is an issue in the pipes.
Is this problem due to tree roots?
Maybe. Maybe not. Older homes with mature trees and bushes in their yards are more at risk of this problem than newer homes on plots of land with smaller trees. Either way, we recommend calling a Santa Paula plumber to investigate the problem.
Serious Toilet Blockages
If the blockage in your toilet is severe, you may have a broken or collapsed sewer line. Sometimes roots don't just wrap around the pipe or grow into the side. Sometimes they completely sever the pipe, which leads to a complete breakdown. This is a very serious situation because it can cause raw sewage to back up into your home's showers, bathtubs, and sinks. It can also lead to raw sewage being present in your yard. These are health hazards that need to be addressed. Sewer lines that have collapsed may require complete sewer line replacement.
Preventing the Problem
Homeowners who have existing mature trees in their yard should consider having a video camera inspection completed to find out if there are any areas of the sewer line that show signs of early tree root infiltration. Also, keep in mind that it is usually less expensive to remove a tree too close to the sewer line than to replace the line should is become damaged.
If you're considering planting trees in your yard, find out the location of your home's sewer line and plant trees at least 10 feet or more away from the line.
If you suspect tree roots are causing damage to your sewer line, give My Santa Paula Plumber Hero a call today for complete inspection services.